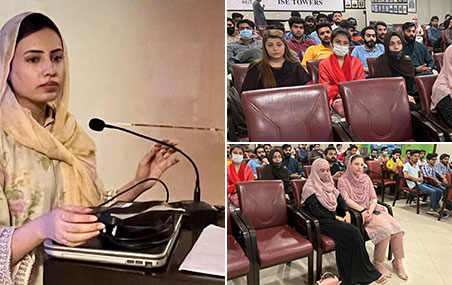 April 15, 2022
Awareness session of PSX in collaboration with SZABIST.
Pakistan Stock Exchange (PSX), conducted an Industry Awareness Session for the faculty members and students of SZABIST. wherein they were given insight and awareness about the capital market of Pakistan. Team PSX delivered a detailed presentation related to functions of stock market, investment opportunities and eco system of the market.​
In the end of session students asked many relevant questions.​