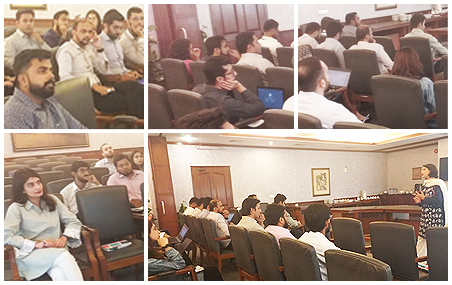 November 05, 2019
Team PSX Visits ICI Pakistan Ltd.
Team PSX visited ICI Pakistan Limited where the staff and management of the company were given an overview of investment basics, financial planning and stock market investments, by PSX representatives.

The employees were also informed about the Capital Market of Pakistan and the functions & working of the Stock Exchange including its ecosystem. After the briefing session, the employees interacted with the PSX team in a question & answer session where various investment related questions were addressed.