Regulatory Corporate Governance Framework for Public Sector Companies
Also available as an In-Company Program!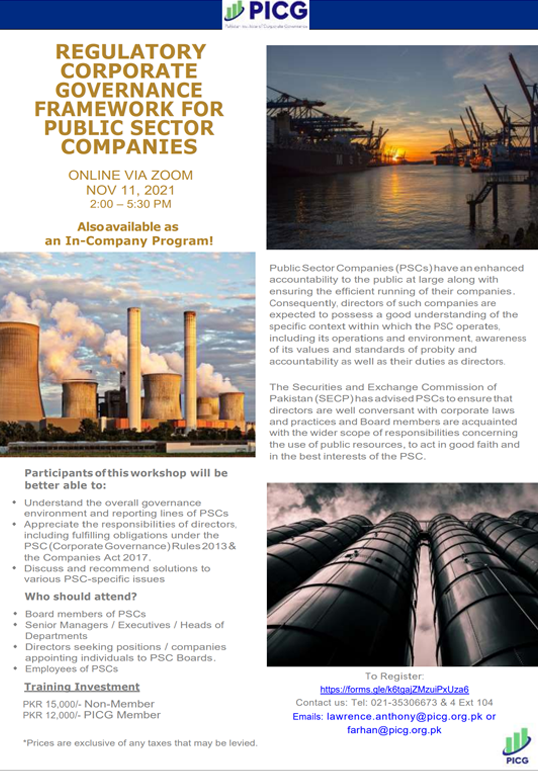 Overview
PublicSectorCompanies (PSCs)haveanenhanced accountability to the public at large along with ensuring the efficient running of their companies. Consequently, directors of such companies are expected to possess a good understanding of the specific context within which the PSC operates, including its operations and environment, awareness of its values and standards of probity and accountability as well as their duties as directors.
Date
Timing
Delivery Mode
Fee (PKR)
November 11, 2021
2:00 PM - 5:30 PM
Online via Zoom
Non-Member 15,000 PICG Member 12,000
Download Brochure