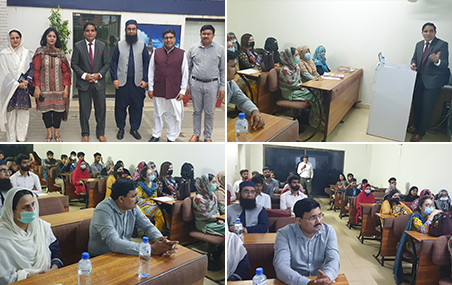 September 21, 2021
Awareness Session for Students of the Superior University (Gulberg Campus), Lahore
Pakistan Stock Exchange (PSX) conducted an online awareness session under the aegis of its Financial Literacy Initiative for Students of the Superior University (Gulberg Campus), Lahore.
The PSX Team emphasized the importance of financial planning, saving, and investing. The students were briefed about the stock market: its functions, and its ecosystem. They were also educated on opening a brokerage account, selecting stockbrokers, and navigating the PSX website & data portal. Further, the PSX Team also explained how companies raise capital by listing on the Stock Exchange.
Faculty members (Ph.D. in Economics & Finance) also actively participated in the session. Dr. Salman Masood Sheikh, Dean of the University, appreciated PSX's financial literacy ride.
The session was held in collaboration with a TREC Holder of PSX.