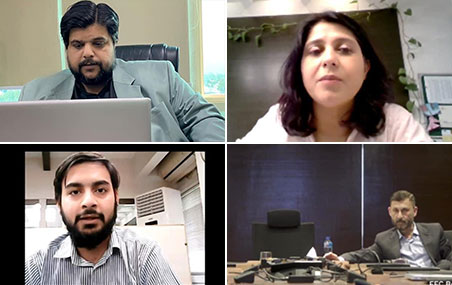 March 07, 2022
Awareness session of PSX in collaboration with Fauji fertilizer Company.
​Pakistan Stock Exchange (PSX), conducted an Investor Awareness Session for the management of FFC. Management of FFC from all over the Pakistan participated in the awareness session.
A detailed presentation was delivered and also the process of listing and regulatory requirements were explained to them. There was an interactive question & answer session at the end of the session where team FFC asked several relevant questions from the PSX team. Regional In charge, Mr. Asghar Naqvi and GM-MBD, Ms. Reada Latif answered all the quarries related to investor awareness and listing process.