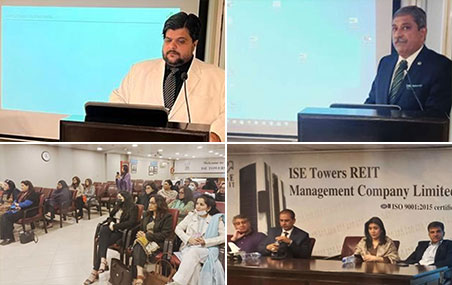 February 10, 2022
Awareness session of PSX in collaboration with Humkaar association.
​PSX in collaboration Humkaar association conducted an awareness session for women entrepreneurs.
Wherein they were given insight about the capital market of Pakistan. The PSX representatives guided and informed the participants that if family owned businesses are to grow and expand, raising capital through the stock market and getting listed is a cost effective option for them. Members appreciated PSX's efforts and opined that the session provided them a better understanding of the listing process.
The session was held in collaboration with Zahid Latif Khan Securities (Pvt) limited.