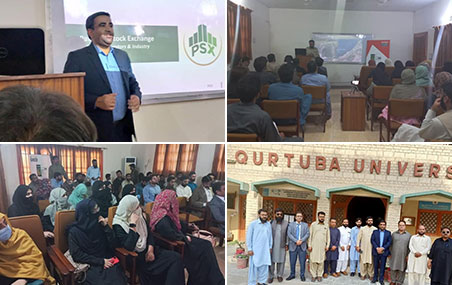 March 24, 2022
Awareness session of PSX in collaboration with Qurtaba University, DIA Khan
Pakistan Stock Exchange (PSX), conducted an Investor Awareness Session for the faculty members and students of Qurtaba University at Dera Ismail Khan.
This exercise was part of the Financial Literacy Initiative of PSX to disseminate information and spread awareness about financial planning, savings & investment, and functioning of the Stock Exchange. A detailed presentation was delivered to the students and faculty members.
There was an interactive question & answer session at the end of the session where students asked several relevant questions from the PSX team.