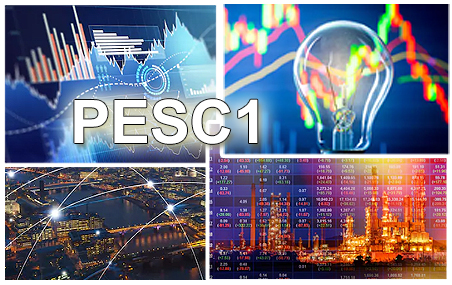 October 24, 2019
Pakistan Stock Exchange Lists Rs 200 Bn Energy Sukuk I
Pakistan Stock Exchange lists the Rs 200 Bn Energy Sukuk I with effect from October 24th 2019. Trading in the said debt security will commence from Friday October 25th, 2019. This Sukuk is an asset based Shariah compliant government debt security issued by Power Holding Limited (PHL) which is owned by the Ministry of Energy & Power.
The listing of this Sukuk will not only help increase investor confidence in the market but will also help the financial position of the government as well as the energy sector of the country. It is a step taken to alleviate the large circular debt in the energy sector. As per the Energy Minister, Mr. Omar Ayub Khan, the circular debt stood at Rs 450 Bn as of May, 2019, figures. Not only will this Sukuk go a long way in reducing the circular debt, but will also ease the pressure on the power companies in terms of their liquidity issues. The funds raised from this security will help the government in meeting its financial needs to an extent as well.
The Energy Sukuk I, can also be invested in to by individual investors in accordance with Pakistan Energy Sukuk Rules 2019. The trade of the said securities will take place through PSX's Bonds Automated Trading System. Settlement of the bonds will take place on T + 1 basis through National Clearing Company of Pakistan Limited, NCCPL.
The face value of the Sukuk is Rs 5,000/- each. The tenure of the Sukuk is 10 years. The rate of return/ rental payment is six months Kibor + 0.8% p.a. paid semi-annually in arrears. As an incentive to investors, in case the return/ rental/ profit is not paid within 30 calendar days of the profit payment date, the issuer will pay an additional amount calculated at 0.12% p.a. to the investors (as Charity or under any other Shariah compliant mechanism). The market symbol under which this security is listed is: PESC1.
The issue was subscribed by eight banks to the amount of Rs 200 Bn. These banks or lead arrangers include Meezan Bank, Faysal Bank, BankIslami Pakistan, Dubai Islamic Bank Pakistan, MCB Islamic Bank, Al Baraka Bank Pakistan, United Bank Ltd., and National Bank of Pakistan.