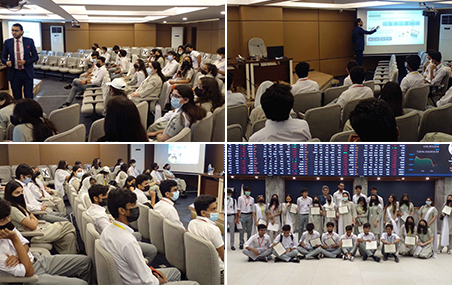 September 22, 2021
Students of The Lyceum Visit PSX for Financial Literacy Session
As part of its Financial Literacy Initiative, Pakistan Stock Exchange arranged a session for The Lyceum students.​
​PSX representative explained to students the importance of financial planning, savings, effect of inflation on savings, and investments. The students were then educated on the functions, ecosystem, and the role PSX plays in capital formation. Further, students were described the process of selecting stockbrokers, opening a brokerage account, and navigating the PSX website & data portal.
The session concluded with an interactive Question-and-Answer session, in which several students asked the PSX representative relevant questions.​
Students were awarded participation certificates for attending the session.​